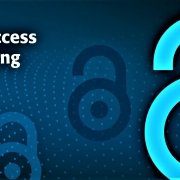 The Blue Eyes Intelligence Engineering and Sciences Publication (BEIESP) is a registered publication house that publishing scientific, original, cutting edge, open access, peer reviewed, research oriented article (s) for the journals in the field of Engineering, Technology, Science, Management and Humanities since year 2010.
The primary goal of the editors is to maintain high quality of publications. There will be a commitment to expediting the time taken for the publication of the article(s). The articles that are sent for reviews will have names of the authors deleted with a view towards enhancing the objectivity and fairness of the review process.
Plagiarism Check: Good quality plagiarism software/ tool (Turnitin / iThenticate) will be used to check similarity (see plagiarism policy) that would not be more than 20% including reference section. In the case of exclusion of references, it should be less than 5%.
Quality Check: All submitted article should be cutting edge, result oriented, original article and under the scope of the journal that should belong to the engineering and technology area. 
Article Submission Criteria: Any one author cannot submit more than 05 articles for the same volume/issue.
Review Criteria: Double-blind review process will be used which means that both the reviewer (s) and author (s) identities concealed from the reviewers, and vice versa, throughout the review process. 
eCopyright: All authors will submit ecopyright to the Journal and Blue Eyes Intelligence Engineering and Sciences Publication (BEIESP).
Template: All accepted articles should be formatted as per Journal Template. Be sure that each author profile (min 100 word) along with photo should be included in the final article/camera ready submission. It is sure that contents of the article are fine and satisfactory. 
---